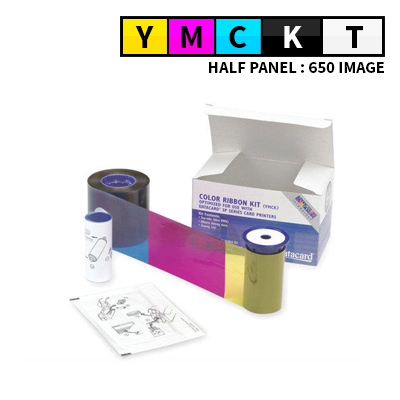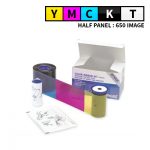 Datacard SD260 & SD360 Half Panel Colour Regional Ribbon 650 Prints
£101.06
Description
Datacard SD260 & SD360 Half Panel Colour Regional Ribbon 650 Prints
The Datacard 534700-002-R010 YMCKT short panel colour ribbon has half-sized Y, M, and C panels to print full-colour, photo-like images into half the card. On the other half of the card, a half-sized, solid black K panel prints detailed text and barcodes. The T panel is full size, allowing a clear topcoat layer to be added over the whole card to increase durability.
650 prints per roll
Half YMC panel ribbon (prints colour to half of a card)
Includes one cleaning card and one adhesive cleaning sleeve
For use in Datacard SD260 & SD360 Printers
For questions about Datacard printer supplies and accessories, call 01993 853 200 to speak with a product expert.